We're very proud to have achieved our Silver Investors in the Environment award and work as a team on projects to look after the environment around us. Here are just a few of our recent projects...
1) Biodiversity and conservation
Bee-Friendly Planting
To celebrate World Wildlife Day, our Green Team organised a bee-friendly planting project.
Establishing a plot of bee-friendly plants at the hospital provides a much-needed source of nectar and pollen for bees, as well as bringing a splash of colour to the car park and front of the hospital. We planted the following bee-friendly plants:
Scottish Heather
Violia
Azalea
Papaver
Ajuga
Hebe
Rosemary
Polyanthus
Geraniums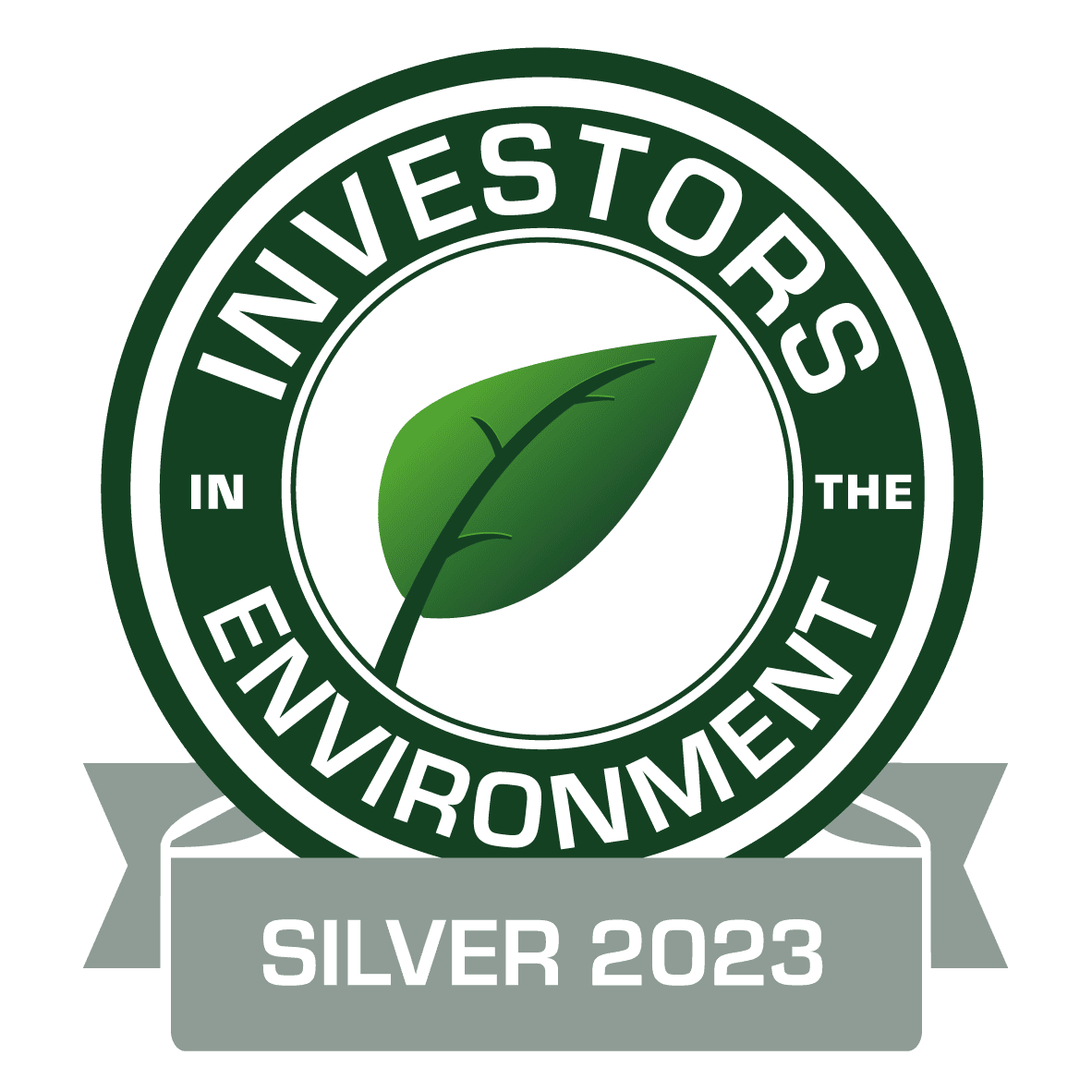 Clothes Mending Workshop
The fashion industry has a large carbon footprint globally and in the UK, clothing waste contributes to the top 5 worst types of household waste. To help increase awareness of the problems of fast fashion, the Green Team organised a clothes-mending workshop in March 2023. The week running up to the workshop, mending tips and inspiration were emailed to staff every morning. This included examples of "visible mending" techniques and how to remove pilling from knitwear. Staff members were then able to bring in their own clothing that required mending and learn about different mending techniques, as well as do a few simple fixes there and then.
2) Social / wellbeing / community
Edinburgh Dog and Cat home donations
In December 2022, one of our nurses organized a collection for the Edinburgh Dog and Cat Home. We managed to donate 2 large boxes full off dog and cat food, harnesses, jackets, beds, food bowls, treats, and toys! They were extremely grateful for all the donations.
Wear, Share, Care – clothes recycling
In March 2022, VSS organised a clothes recycling project to support a local charity, the Cash for Kids Wear Share Care event. As part of the project, all staff were encouraged to have a spring wardrobe clear-out and bring in any unwanted items, to make a difference to both their wardrobes and the environment.
We highlighted the sustainability benefits with this project, to avoid unwanted clothing items going to landfill. By sending more to recycling via the charity we not only reduced landfill waste but assisted with clothes donations to developing countries and cash donations to a local children's charity. A total of 47 kilograms of clothing was donated!
Lower flow anaesthesia
Since April 2022, we have been training all of our nurses in lower flow anaesthesia. Volatile anaesthetic agents, which are used in almost every anaesthetic to maintain anaesthesia, are greenhouse gases. For example, one hour of isoflurane anaesthesia in a dog is equivalent to driving 12 miles in an average European car (if using 1.3% isoflurane delivered in 1L/min oxygen). At VSS, we have been able to reduce the use of anaesthetic gases by 25 % per anaesthetic case in 2022, when compared with the previous year, which is a fantastic result!
Waste-sorting challenge
In November 2022, we had a Zero Waste Week to raise awareness among our Associates about correct waste segregation and reducing the amount of waste that we generate. The week included a waste-sorting challenge, a zero waste quiz, and tips for reducing waste. We also audited our bins to make sure that waste was being correctly sorted.
Re-usable theatre hats
In August 2022, VSS stopped using disposable theatre hats and replaced them with reusable cloth hats. This "sustainable swap" will prevent 1400 disposable theatre hats going to waste annually. We hope that this change will help us to identify other theatre products that could be swapped for reusable versions.